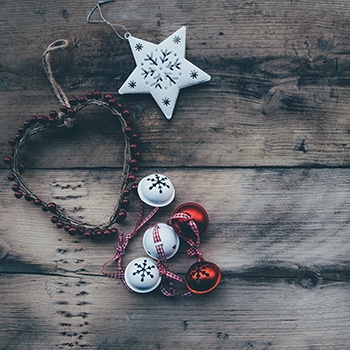 We are down to just three weeks until Thanksgiving and Black Friday and by putting focus on your social media agenda now, you will see it pay off when this official start of the holiday season hits.
The following tips are not holiday specific and should be applied throughout the year but putting additional time and effort during the holidays will prove beneficial.
Creative content
While days such as Thanksgiving and Black Friday may be tricky for some, planning out creative content now can help take your social updates from "scrolled past" to "acted upon". Publishing something that you do any other day of the year may prove to be okay but by finding even just a few very creative ways to say the same thing can make all the difference in how successful your updates are in the coming weeks. Inject humor, plan a fun video or creative photo, make things personal, and seek to get to the emotions of your audience are sure fire ways to happy social days.
Promote
Don't shy away from promoting. If you have content that holds value, makes you proud, or simply creates a smile, consider spending a bit to promote it. Save your promotional bucks for the postings that best portray your business or sends a message that you feel is important.
Hashtag
If you already Hashtag, you know the value in that little # sign. If you don't yet know, now is a great time to get comfy it's usage. By using Hashtags, you are opening your postings up to a whole new audience you would not have otherwise. Study up and learn the appropriate way to hashtag. Make sure that the most important theme of your update is tagged and not just any random #word. Note that #blackfriday is HUGE the whole weekend between Thanksgiving and Cyber Monday but more so on Thanksgiving and Black Friday itself. Don't hesitate to toss it in if your post is fitting for those days.
Timing
Did you know that by going to your Insights panel of your Facebook page, you can see when your fans are online? By coordinating with this and other information found in your Insights panel, you can improve the impact of your postings. Note, however, that during the holidays, your audience's online times and habits tend to change. With time off work, family gatherings and more, you will certainly see a temporary shift in these stats. Continue to monitor and note these changes. Adjust your postings if necessary.
Follow the competition
It never hurts to see what the competition is doing and how their campaigns are working for them. Don't just track your own postings but make sure to keep an eye on theirs as well to see what's working and what's not. There are tools on the backend of Facebook to keep up with accounts you wish to watch as well as tools to simply track items such as trends, hashtags, and more.